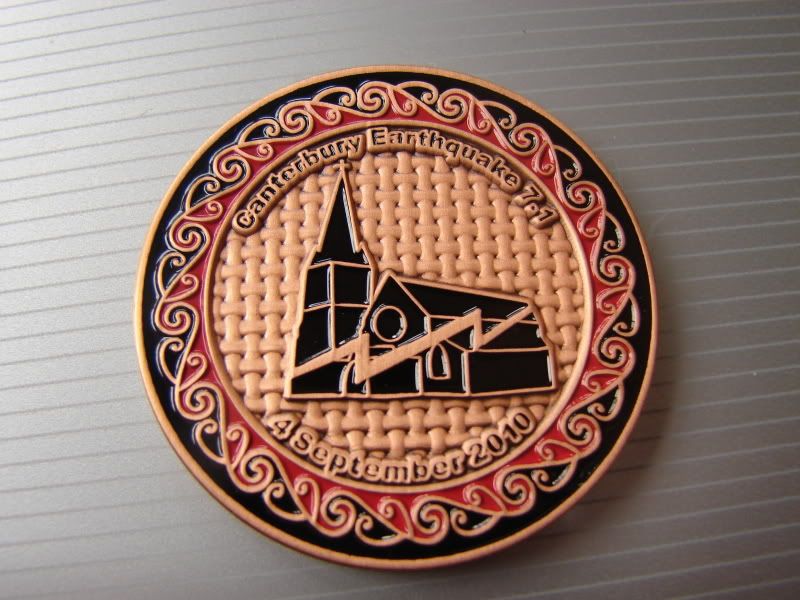 In for a penny, in for a pound – right?
Having already splashed out on the Christchurch quake and Japan tsunami geocoins, I've just bought two more fundraiser offerings by the NZ Recreational GPS Society to show my continued support for Mother Nature's recent victims. Now it's your turn …
After months of planning, the Christchurch-based organisation has released two limited-edition 2010 geocoins in copper and silver, and plans to donate at least $5 from every sale to the Canterbury Earthquake charity fund.
Both coins were designed in the United States; with the first struck in memory of the 29 workers killed in the Pike River coalmine disaster on the West Coast last November, while the second remembers the initial 7.1 magnitude earthquake which devastated Christchurch on September 4.
Society president MoneyDork says the annual geocoin project was very much a team effort, with the American designers working to a detailed description of the group's concept.
"They've made some suggestions as we go; they first suggested the glow-in-the-dark lamp, for example. Some of the features common to our previous designs  – the flax weave pattern, for instance – were designed previously by New Zealand cachers who wish to remain anonomous.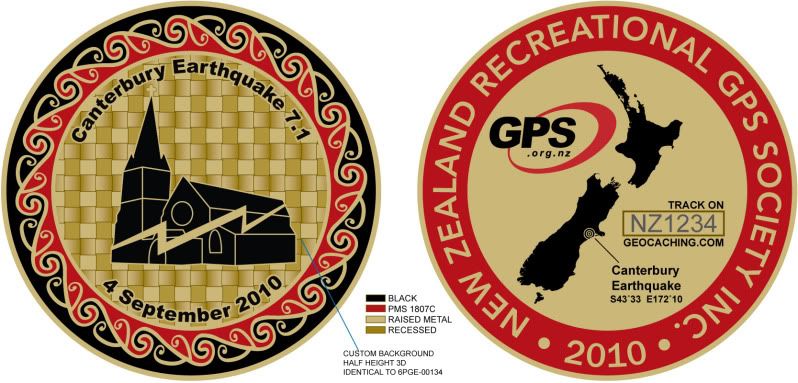 "Various design iterations have been run past the society management committee for advice and suggestions – such as the addition of co-ordinates for each event – all of which have helped contribute to the final product."
The solemn but stylish Pike River version bears a miner's helmet with glow-in-the-dark lamp; while its quake counterpart shows the now severely damaged Christ Church Cathedral as it was before February 22nd's tragic aftershock.
Despite the society getting 250 geocoins minted in each theme – 200 of the regular copper option, and 50 of the limited-edition silver – its members have already snapped up of all the silver examples, though sales of the remaining copper stock are now open to the wider geocaching community.
Members – such as Cumbyrocks and myself – can still buy the regular coins (up to a limit of eight) for $18 each, while the price is $20 per coin for non-members. Postage will start at $4.50 for delivery within New Zealand.
* Details on how to order your own set – or join the society so you qualify for the purchase discount – can be found here.