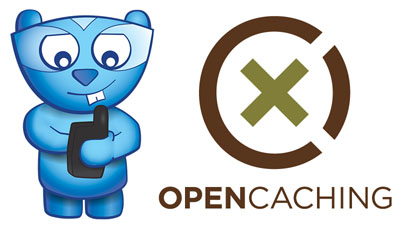 A chirp a day keeps Groundspeak away?
Perhaps that's the hope of Garmin's Opencaching.com team, with today's announcement that it will be giving away one chirp wireless beacon every day for the next few months.
To enter its 'Chirp-a-Day' sweepstakes, American cachers – that's right no foreigners allowed – must publish an approved cache at OC.com before the end of April 2011. The more opencaches you set up, the more chances you have to win … in theory.
This is actually the second competition by OC.com since it launched itself in head-to-head competition with Groundspeak as a listing service. Late last month, Garmin gave away limited-edition geocoins depicting its GPSMAP62 receivers to the first 20 people who created a new cache and sent in a photo of themselves with it.
For this latest promotion, opencachers must create a new hide and tick a sweepstake entry box when they publish that cache. Wireless beacons will be awarded daily and their new owners will be notified within a week.
OC.com spokesman Jake Jacobson advises: "By all means, feel free to try, try again. Not only does every published cache give you a chance to win a chirp, but it also gives your fellow cachers another adventure just waiting to happen.
"So one cacher a day wins a chirp, and everyone gets to enjoy the efforts behind every entry."
A quick skim of Garmin's official competition rules, though, may raise eyebrows. In fine detail, its website states that entrants must be 18 years or older, and no matter how many times you enter you can only win once.
Interestingly – "except where prohibited by law" – those lucky 75 recipients must then  "complete and return an affidavit of eligibility" within five days of being notified. If you decline or fail to return the "Affidavit" in time, you won't be feeling so chirpy.
Prizes will also be reallocated if Garmin is unable to contact any of the winners within five days … so better check those inboxes and answerphone messages.
Nor is it mentioned upfront that you don't have to bother publishing a cache at all to win. Instead, "eligible persons may also enter" once a day by emailing their age, physical address and phone number to geocaching@garmin.com with the term 'Sweepstakes Entry' in the subject line.
And as per standard corporate regulations, by entering its contest, you forfeit the right to sue Garmin should that chirp prize kill, maim or electrocute you or another cacher. You're also liable for any taxes due as a result of winning.
But looking on the bright side, it's not all bad news for those of us outside the US of A. Jacobson hints that as OC.com is a global site, "many of our international offices have some great ideas and events in store and will be sharing them in their respective countries" sometime in the future.
* For the record, kjwx is actually a loyal Garmin customer, an Opencaching.com member and a huge chirp fan, however she doesn't appreciate being told less than the truth by her listing service provider – even when it's a competition she's not eligible for.